Sounds, tunes, melodies, beats …. bowing down to the sense of hearing. This almighty feature of our human composition significantly contributes to the level of experiences we have which feed minds and souls with the nutritious feast to our senses, let's introduce this simple but how complicated sense, hearing. Sound travels through the external ear canal before reaching the eardrum thanks to the human ear. The multiplicity of vibrations travels then to the middle ear where three small bones vibrate. Those vibrating impulses travel through sensory nerves and the sound becomes part of the experience present in our life moments.
Hearing is incremental to the quality of life we experience. It is the essence of connections, community spirit, engagement and enjoyment. It also carries this deeper meaning related to the heritage of our own selves or our tribe. Hearing is essential for shaping the quality of life we have the honour to be part of.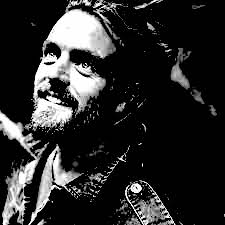 Without any further introduction, Xavier Rudd, this Australian multi-instrumental artist embraces joy, spirituality, meaningfulness, talent, unity with music, appreciation for origins as well as the deeper environmental significance that can be uniquely heard through every single note of his musical stories.
Xavier Rudd marries mixed cultural roots with high respect towards the place close to his heart, Australia. With family history engraved in Netherlands, Ireland and Scotland, Xavier's pride in Australian roots where he was born is uniquely translated through his beautifully told musical stories. From his early years, Xavier has been experimenting with adapting day to day items to musical craft and learning in the solitude of his own focus how to play saxophone or guitar.
Travels, living in many various places such as remote islands and tiny villages, Xavier's physical journeys transformed into a spiritual ritual of mindful discoveries that serve as guideposts on his life path of experiences that marks their steps on this planet Earth.